Goharshad Mosque is one of the most famous mosques in Iran which is located in Razavi Khorasan province in the northeast of the country.
The structure is located in the architectural complex of Imam Reza Shrine in Mashhad. It is bound to Dar al-Siyadeh and Dar al-Hefaz to the north, to Qods courtyard to the south, to Imam Courtyard to the west and to Sheikh Bahaee to the east.
 It was built upon the orders of Goharshad, the wife of Shahrukh of the Timurid Dynasty in 1418 CE and by the accomplished architect Ghavameddin Shirazi. Its foundation is made of brick and plaster and is one of the most prominent historical monuments of Iran due to its structural characteristics and having rich tile and scripture decorations.
The mosque has an area of 9410 square meters. It has a big azure dome, four verandas, a courtyard and seven big bedchambers. On the two sides of the cella, there are two beautiful minarets, each with a height of 40 meters. At the end of the cella, there is a big altar with a stone dado and a mosaic faience shell.
This Islamic architecture complex which is distinctive in its beauty and still stands firm after six centuries, hosts millions of pilgrims every year. The entrance porch is a continuation of the well-known "one archway set inside another" style that developed both in Samarqand and in the hands of the architects of Shiraz. This portal possesses a number of raised and recessed areas that give it extra depth and distinction.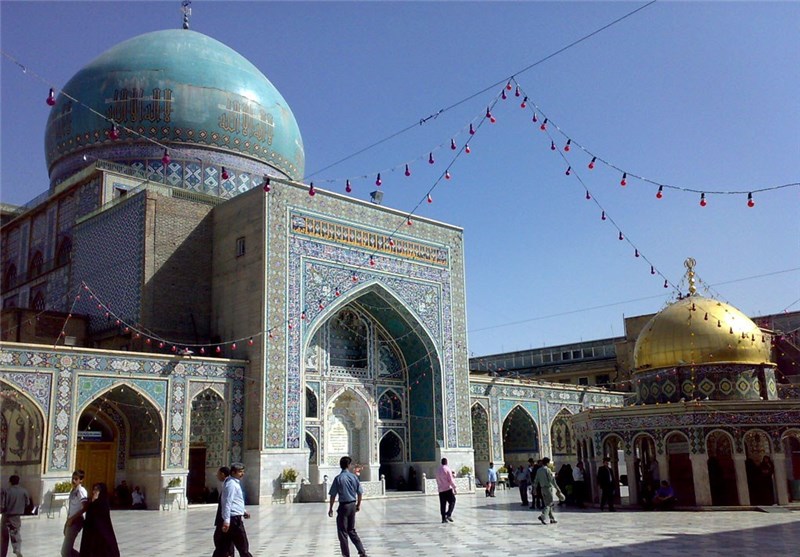 The minarets next to the entrance porch are slightly thicker than the usual Saljuqi and il-Khani examples and stretch upwards from the surface of their marble base platform.
A large potion of the motifs includes a wide selection of geometric patterns carefully combined with arabesque and floral designs. The dome is shaped in such a way so as to be seen from a distance of one thousand feet. The decorations are carefully combined into a rich combination that is free of both dullness and confusing contrast. This is one of the aesthetic features of the building and has been achieved through the careful combination of floral arabesque motifs and a variety of geometric designs along with the hollowed and raised areas of the surrounding ravaghs and the open passageways between them.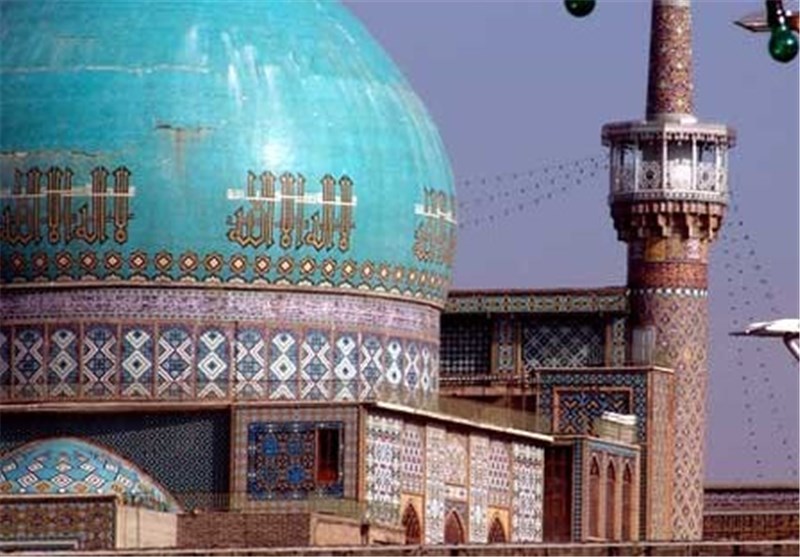 Source: Iran Review